DEVELOPING ON-SITE ENERGY SOLUTIONS
FOR ISOLATED COMMUNITIES
Biomass - Waste - Solar - Wind
There comes a time when one wants to build on his experience to participate in making the world better. Maturity and desire to create lead us to commit ourselves to developing sustainable projects. "We", Bertrand Courcelle and François de Montfort, decided as we met to leverage our network and start together this green project.
The keys to success:
a growing issue: the need for an appropriate energy mix that would include all resources available on-site;
experience in biomass management that eases decision making ;
a seasoned team of highly motivated people who believe in the project, it´s social purpose and environmental objectives;
Wheig has a worldwide ambition : our team is deployed in France, latin America, South east Asia, Indian Ocean, Pacific. Our will is to create a company that would help isolated communities in transforming all wasted sources of bounty into something valuable as well as improving the local environment.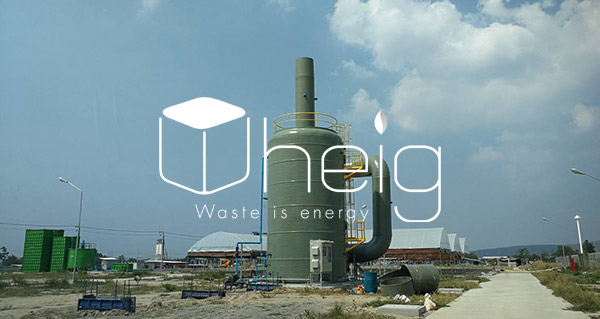 FOCUS ON A PROJECT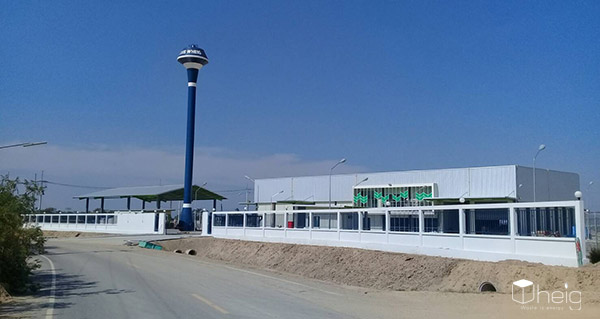 Mega Bangna – Bangkok, Thailand
Installation and operation, in Thailand, of a Unit treating mixed waste (organic and inert) generated by Mega Bangna Mall (Ikea Bangna) and several Big C and Tesco Lotus Shopping Centers, all located in the South Eastern periphery of Bangkok.
The Project is developed via the local Regional Subsidiary of Wheig, Wheih Asia, under a BOO (Build Own Operate) mode and in partnership with a prominent Thai Partner, Focus Group, through Focus Wheig Corporation, a Joint Venture incorporated in Bangkok.
Concession contracts with Mega Bangna, Big C and Tesco Lotus have been signed and the Plant, located in Plang Yao (Chachoengsao Province), 90 kms East of Bangkok is under final tests, with commissioning due in Q1 2019. The Plant, for a total investment of over 6 million USD, is to treat around 60,000 Tons per year of mixed waste and will be generating valuable recyclables, compost and RDF.
MORE
ACTUALITY
Inauguration of the Plang Yao waste treatment Unit
On April 18, 2019, the Plang Yao waste sorting and treatment Unit has been inaugurated in presence of Local Authorities, civil, religious and military, as well as representatives of the French Embassy and the Red Cross.
Khun Anucha Sihanatkathakul, CEO of Focus Group and Alban Casimir, CEO of Focus Wheig Bangna addressed the audience and expressed their confidence that this Plant will be a cornerstone in the history of waste treatment in Thailand and in the Region.

Extracts from Alban Casimir's speech :
"Yours Excellencies, distinguished guests, ladies and gentlemen, it is finally the day where I get the chance to thank our customers (Mega Bangna, Big C and Tesco Lotus), our suppliers, our staff and our shareholders for their continuous support and faith in our vision for even better waste management in Thailand. This plant is our communication vessel to show that waste management can be done in a clean and effective way and more importantly at human scale. This plant is the first milestone towards a net of Focus Wheig plants in Thailand and beyond. I'd like now to introduce you to the waste treatment and pollution control feature of our plant, please follow me…"
© Copyright 2019 Wheig | Waste collection, separation, recycling, composting, anaerobic digestion for stand-alone sites : Hospitals, Shopping Malls, Industrial Parks, Islands , Universities...in human-size Units and in cooperation with local Communities.